Setting Higher Standards in Dog and Cat Surgery in Waynesboro
Arranging for a surgical procedure for your pet can be a big decision, but it does not have to be a difficult one. At Animal Hospital of Waynesboro, dog and cat surgery is one of many services that we perform at a higher standard. This means we can quickly address and alleviate any concerns you have about your pet's health and safety. Meeting their individual needs remains our highest priority at every step of the process.
We Are Serious About Dog and Cat Surgery Safety
Following AAHA guidelines, we are able to do so much more to ensure that our patients are as safe as possible during surgery. This includes:
A dedicated, sterile surgical suite

Sterile surgical caps and gowns required for all veterinarians and technicians in the surgical suite

Freshly sterilized surgical packs for each procedure

Examination of every pet to evaluate health before surgery

Customization of anesthesia medication based on patient health

IV fluids during surgery

Close monitoring of patient vital signs throughout surgery

Keeping pets warm during and after surgery to prevent hypothermia
Additionally, we require that surgical patients stay hospitalized overnight for post-surgical monitoring (with a few exceptions). If you have questions or concerns about your pet's safety, please let us know.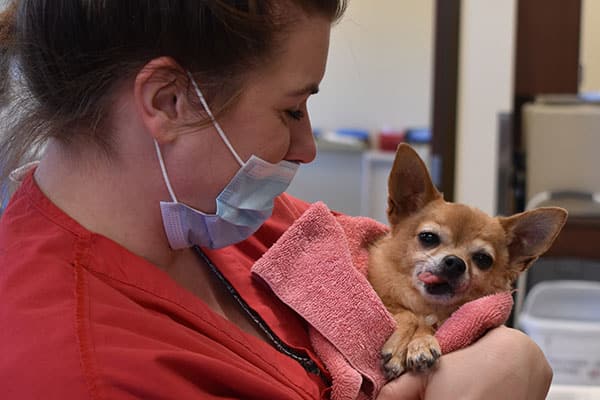 Complete Pet Pain Management
Pain after dog and cat surgery can slow or even hinder your pet's recovery. At Animal Hospital of Waynesboro, we provide pets with medication before, during, and after their surgery for full-coverage pain relief. We can also provide post-op laser therapy to reduce swelling and increase blood circulation.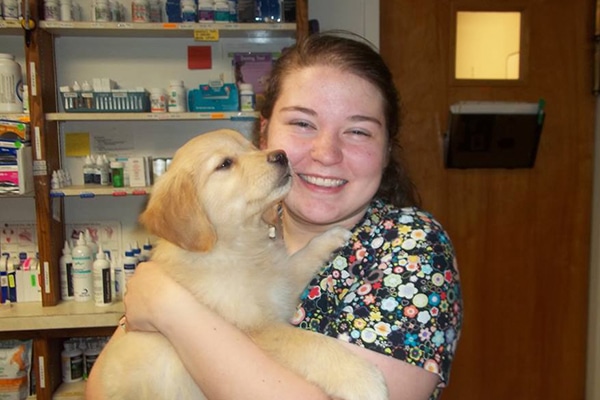 Laser Surgery Provides Additional Pain Relief and Healing
We are fortunate to offer pet laser surgery, an alternative to traditional scalpel surgery that some pet parents may prefer for their companions.* The surgical laser allows our veterinarians to be more precise and make smaller incisions. It also seals blood vessels and nerve endings in its path and kills any bacteria it encounters.
Other important benefits of pet laser surgery include:
Reducing post-op inflammation
Decreasing bleeding
Reducing post-op pain
Accelerating healing
*With the exception of cancer-related procedures
Dog and Cat Surgery Services We Can Offer
Our veterinarians mainly perform soft tissue surgeries, but we can also offer some orthopedic surgeries. For pets that need complex orthopedic surgeries, we refer to trusted specialists.
Anterior Cruciate Ligament (ACL) repair
Fracture repair
Luxating patella repair
Tumor removals (benign and cancerous)
Bladder stone removal
Foreign body removal
Splenectomy