Wellness Exams for Pets in Waynesboro, VA
Snuggles and extra treats certainly make pets happy, but the best way to show your pet you love them is to be proactive about keeping them healthy. Animal Hospital of Waynesboro's mission is to help you and your pet have as many years together as possible. Therefore, it takes a joint effort between you and our team to manage your pet's health. Keeping up with their wellness exams and preventive medicine is what pet wellness care is all about.

We have been a client for over 20 years and would not trust another veterinarian to take care of our pets. The team is the very best!
- Lianne 
AHW is wonderful. The vets and staff are friendly and professional. The care our dogs receive is the best we've ever had. We wouldn't take them anywhere else. Thank you to everyone at AHW for all that you do!
- Martha 
Great job as always! Dr. Lorenz, the receptionists, and the technicians are very helpful, caring, and friendly. Our senior pup, Abby, had some health issues this year, and she received the best care from Dr. Lorenz and his staff. Thank you for your excellent service!
- Barbara 
We are continually impressed with the level of care given to our pets. Any issue is addressed, every question is answered and we couldn't be happier with Dr. Reinhard and the support staff as well.
- Stefanie 
Dr. Weeks has been absolutely amazing with our dog. The care she gave him went way beyond what I expected. I was surprised at the fact that she was the one to call and keep us informed about everything going on. I've never experienced that at any other vet. I have to say the cost of everything was very fair in my opinion. We would like to thank Dr. Weeks and the Animal Hospital of Waynesboro for everything.
- Troy 
Everything is so well coordinated from appointment reminders to check-in, to efficient and welcoming vet tech interaction, to expert and friendly vet consult, to bloodwork, to check out. Seamless. Just incredible considering relentless pandemic issues and weather. The folks at AHW really put their whole hearts into genuinely caring for pets and working as a highly coordinated team. Wow!
- Kathryn 
Your team is great! So glad we have you in town.
- Mark 
Everyone at AHW is helpful and knowledgeable. I always feel my fur baby is getting the best care possible!
- Brenda 
AHW is wonderful. The vets and staff are friendly and professional. The care our dogs receive is the best
we've ever had. We wouldn't take them anywhere else. Thank you to everyone at AHW for all that you
do!
- Martha
Y'all are just the best! Your whole team is friendly, courteous, and helpful. Pros and cons are explained about possible treatments. Very pleased!
- Nancy 
Dr. Fulton and the whole staff are wonderful!
- Marilyn 
Best service and the most friendly people! Our doctor was awesome and our boy is happy and healthy!
- Jada 
This was the pups first visit to the clinic. They came highly recommended and didn't disappoint! The Dr was great and the tech took the two under her wing and showed them off to staff and others and even gave them a complimentary nail trim! I am really looking forward to becoming a long term client! Excellent!
- Tammi 
Great visit, as always! Super efficient front desk staff, always so friendly…one of the reasons I love this animal hospital! Dr. Ward was excellent, I really enjoyed her thorough explanation of what was going on with my dog and her bedside manner. I left feeling calm and prepared!
- Victoria 
Everyone from the front desk to the vet technicians to the doctor were amazing! We love this practice and appreciate Dr. Lorenz and all the care he has given all our animals, past and present!!
- Mark 
The Different Facets of Pet Wellness Exams
Pet wellness care is comprehensive. That means it includes a variety of services and treatments that, together, create a complete healthcare program for your pet:
Routine physical exams where we check your pet's vitals and everything else from nose to tail
Disease and parasite screening via blood and fecal testing
Vaccinations to increase your pet's immunity to harmful diseases
Parasite prevention to protect your pet from parasite infestations and infections
A discussion about your pet's behaviors, diet, activity level, and any health concerns you have
Additional treatments to address any issues we may have found during the exam
Pets' health needs vary in many ways, including by age.
Puppies and kittens must see their veterinarian frequently for checkups, deworming, and vaccinations to help them build up their strength and immunity to disease. The care they receive early on sets the groundwork for their health in the future.
Adult pets do best with maintenance care, which includes annual exams, vaccinations, and disease and parasite screens. The goal is to get your adult pet to their ideal condition and maintain that status for as long as possible.
Senior pets often have specific needs to help them manage conditions such as diabetes, heart failure, arthritis, and kidney disease. It is perfectly possible to give your senior pet a better quality of life with proper medical care. Our team needs to monitor their health more closely with more frequent exams and diagnostics.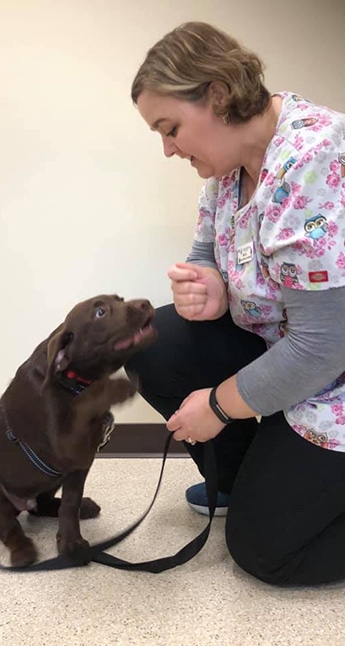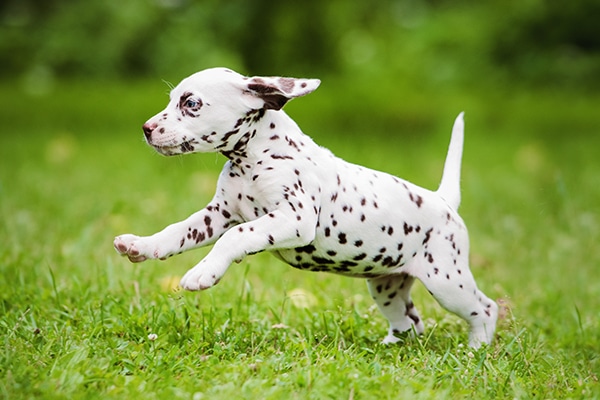 Parasites are a big issue for our pets. Mosquitoes, fleas, and ticks are active for just about the entire year. These pests can spread serious diseases to dogs and cats, and occasionally humans. With proper control, you can reduce disease risks and prevent harmful infestations.