Your Animal Hospital and Veterinarians Near Stuarts Draft, VA
Looking for a veterinarian that offers exceptional care for your best friend? Choose the Animal Hospital of Waynesboro! As an AAHA-accredited veterinarian, we offer Stuarts Draft, VA, Waynesboro, and the surrounding areas with the highest standards of care in the industry. Plus, our full-service animal hospital is able to care for all your pet's needs so they can remain healthy and happy for years to come.
The Animal Hospital of Waynesboro is located in Waynesboro, VA, a short 15-min drive from Stuarts Draft, VA. Simply take US-340 North and make a left at Lew Dewitt Blvd. Then, turn right on W Main St, and we'll be on your left, immediately after passing Stonewall Dr.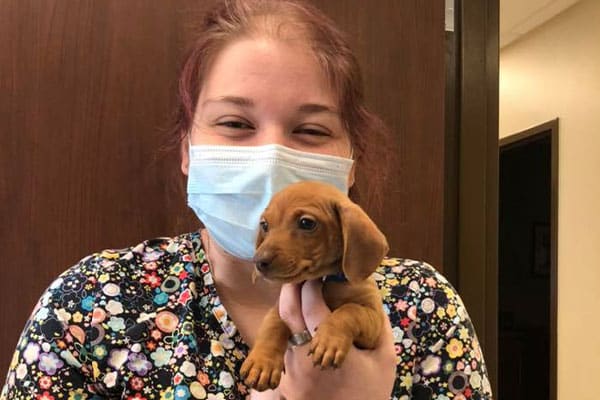 What It Means to Be an AAHA-Accredited Animal Hospital Near Stuarts Draft
Receiving accreditation from the American Animal Hospital Association is no mean feat! Only about 15% of animal hospitals in the US and Canada have received the title. To become AAHA-accredited, it's necessary for us to meet their Standards of Excellence, which comprise some 900 or so aspects of our animal hospital from cleanliness, hygiene, and patient care to surgical equipment, anesthesia protocols, and so much more. Once we reach these high standards, we're expected to keep them up year after year. Every 3 years, AAHA sends a representative, unannounced, to evaluate us and ensure we are continuing to meet their standards.
At the Animal Hospital of Waynesboro, we deliver full-service veterinary medicine to pets of Stuarts Draft, VA, and the surrounding areas. Our services are designed to keep your cats and dogs healthy for the long-term so you can enjoy more quality time with them. Our veterinary services include: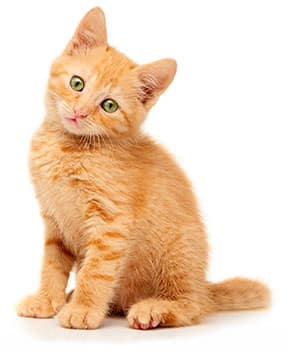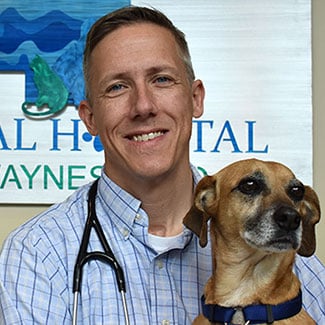 Meet Our Team and Veterinarians Near Stuarts Draft, VA
Our team is dedicated to the care of our area's pets, and there's nothing we'd rather be doing! Veterinarian and owner, Dr. Gregory Lorenz, and our entire veterinary staff strive for excellence in all we do. Our well-rounded, skilled team provides expertise in a variety of services that allow us to give well-rounded care. Make an appointment today by calling (540) 943-3081 or filling out our online form to meet our talented crew and join the Animal Hospital of Waynesboro family!