Dog and Cat Allergy Treatments in Waynesboro
When your pet has a serious itch, it can be just as frustrating for you as it is for them. At Animal Hospital of Waynesboro, we have helped to treat countless dogs and cats for allergies, infections, and other skin-related problems. We know firsthand how difficult it can be to get these problems under control, but there are solutions! Our animal hospital offers various methods for diagnosing and treating pet allergies and skin disorders.
Keep your pet's condition under control.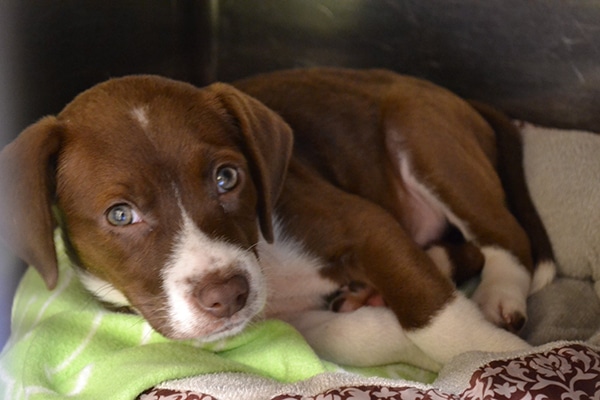 Allergy Symptoms That Can Plague Our Pets
Itching is just one part of what is usually a bigger health problem for pets. Furthermore, it often results in secondary infections, which can make your pet's itching even worse. Look for these outward symptoms to determine whether your pet needs to see their vet right away:
Red, raw and inflamed skin
Dry, scaly patches of skin
Patches of hair are missing
Skin is giving off an unpleasant odor
Coat is greasy and lusterless
Fur missing between the toes, under the legs, and on the belly
Red, swollen, painful ears
A dark brownish buildup in the ears
Small bumps on the skin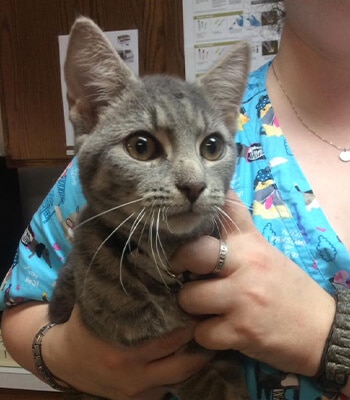 Dog and Cat Allergies and Other Causes of Skin Problems
Allergies are a major cause of skin problems, but they are not the only ones. Fungal infections and autoimmune disorders may also result in itchiness, hair loss, and skin damage. Diagnostics play an important role in helping us accurately identify and treat the conditions that are making life difficult for our patients.
Our Veterinarians Are Well-Equipped to Help Your Pet
Skin disorders, allergies, and bacterial infections of the skin can be very stubborn to treat, especially if they have been progressing for a long time. To combat this stubbornness, our animal hospital offers various means for diagnosing your pet's condition and treating it effectively. Our team in Waynesboro can do in-hospital testing for infections, and for allergies, we combine in-house testing with specialist referral testing for a complete evaluation.
Our treatment options include:
Oral medication (Apoquel and Atopica)
Laser therapy for highly-inflamed skin conditions
Antibiotics
Shampoos and ointments
Hydrolyzed diets

Great job as always! Dr. Lorenz, the receptionists, and the technicians are very helpful, caring, and friendly. Our senior pup, Abby, had some health issues this year, and she received the best care from Dr. Lorenz and his staff. Thank you for your excellent service!
- Barbara 
Everyone at AHW is helpful and knowledgeable. I always feel my fur baby is getting the best care possible!
- Brenda 
Your team is great! So glad we have you in town.
- Mark 
Everything is so well coordinated from appointment reminders to check-in, to efficient and welcoming vet tech interaction, to expert and friendly vet consult, to bloodwork, to check out. Seamless. Just incredible considering relentless pandemic issues and weather. The folks at AHW really put their whole hearts into genuinely caring for pets and working as a highly coordinated team. Wow!
- Kathryn 
Dr. Weeks has been absolutely amazing with our dog. The care she gave him went way beyond what I expected. I was surprised at the fact that she was the one to call and keep us informed about everything going on. I've never experienced that at any other vet. I have to say the cost of everything was very fair in my opinion. We would like to thank Dr. Weeks and the Animal Hospital of Waynesboro for everything.
- Troy 
We are continually impressed with the level of care given to our pets. Any issue is addressed, every question is answered and we couldn't be happier with Dr. Reinhard and the support staff as well.
- Stefanie 
Dr. Fulton and the whole staff are wonderful!
- Marilyn 
Y'all are just the best! Your whole team is friendly, courteous, and helpful. Pros and cons are explained about possible treatments. Very pleased!
- Nancy 
Best service and the most friendly people! Our doctor was awesome and our boy is happy and healthy!
- Jada 
Great visit, as always! Super efficient front desk staff, always so friendly…one of the reasons I love this animal hospital! Dr. Ward was excellent, I really enjoyed her thorough explanation of what was going on with my dog and her bedside manner. I left feeling calm and prepared!
- Victoria 
This was the pups first visit to the clinic. They came highly recommended and didn't disappoint! The Dr was great and the tech took the two under her wing and showed them off to staff and others and even gave them a complimentary nail trim! I am really looking forward to becoming a long term client! Excellent!
- Tammi 
Everyone from the front desk to the vet technicians to the doctor were amazing! We love this practice and appreciate Dr. Lorenz and all the care he has given all our animals, past and present!!
- Mark 
AHW is wonderful. The vets and staff are friendly and professional. The care our dogs receive is the best
we've ever had. We wouldn't take them anywhere else. Thank you to everyone at AHW for all that you
do!
- Martha
AHW is wonderful. The vets and staff are friendly and professional. The care our dogs receive is the best we've ever had. We wouldn't take them anywhere else. Thank you to everyone at AHW for all that you do!
- Martha 
We have been a client for over 20 years and would not trust another veterinarian to take care of our pets. The team is the very best!
- Lianne