AHW is open to all visitors and for all veterinary services.
Curbside service is still available if desired. For more information or to make an appointment,
please CALL (540) 943-3081 or TEXT (540) 905-8895.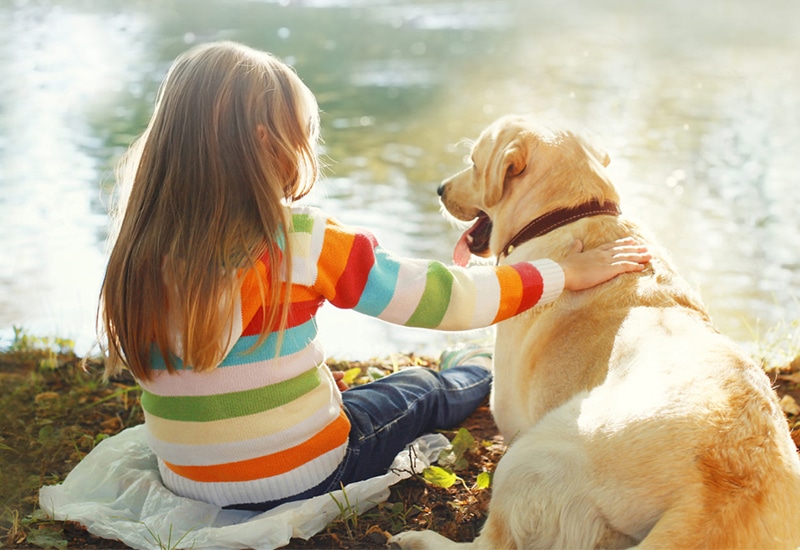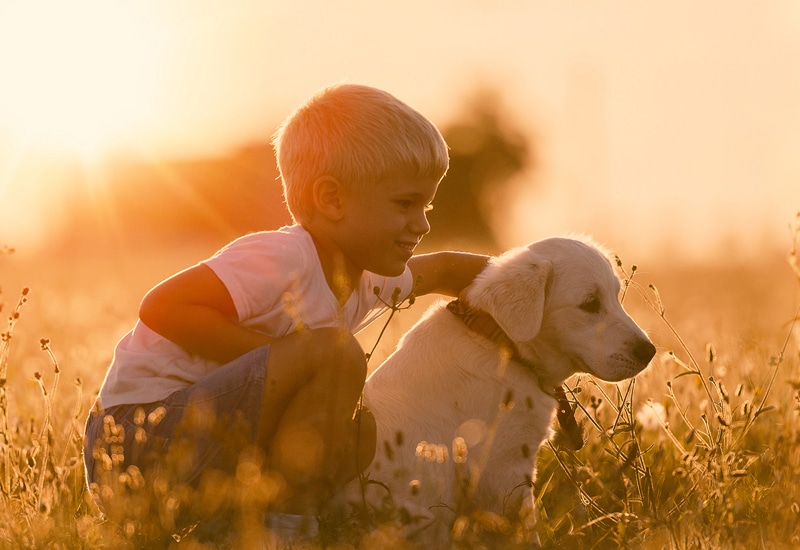 girl-with-dog-on-shore.jpg
girl-with-dog-on-shore.jpg - copy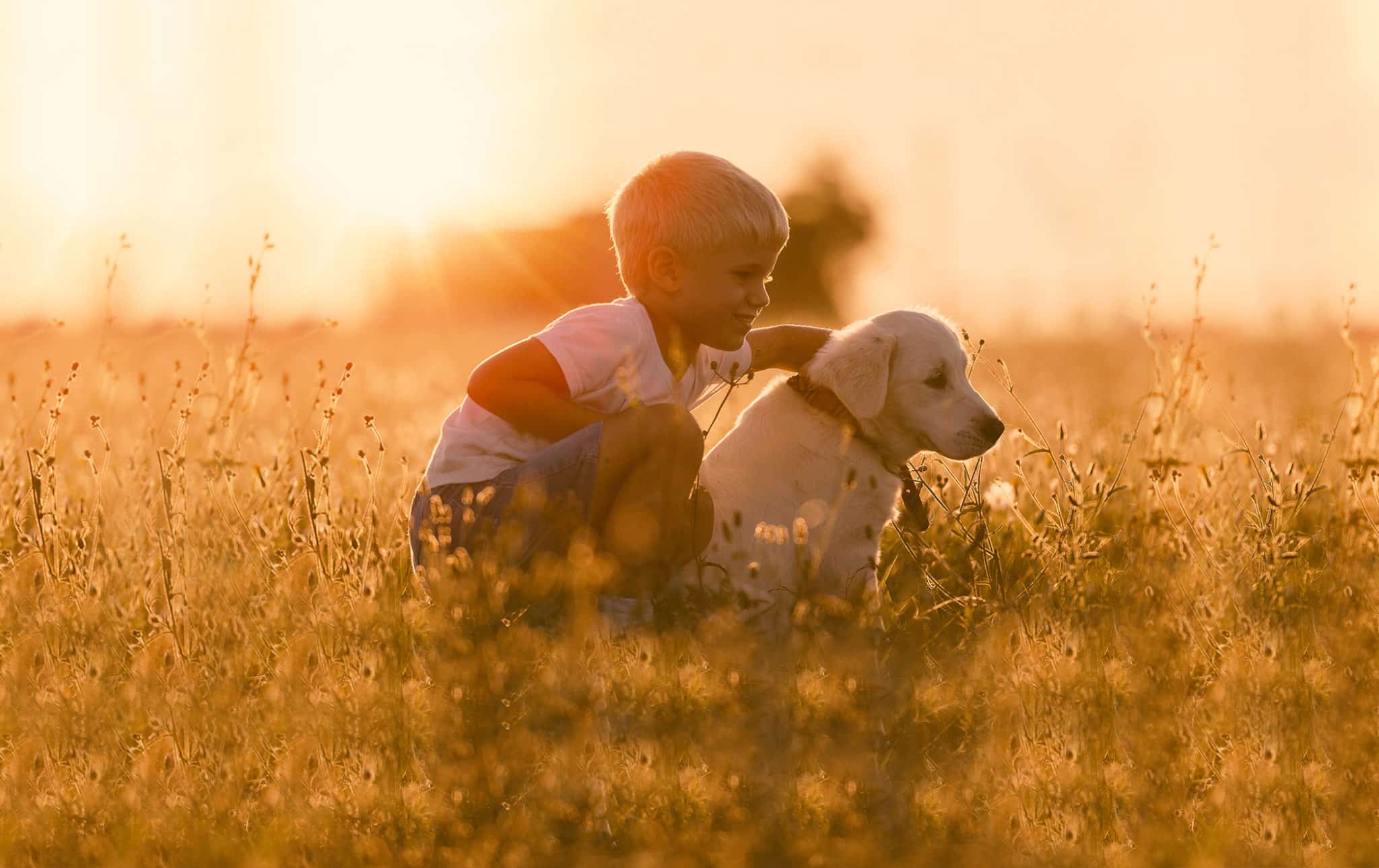 girl-with-dog-on-shore.jpg
girl-with-dog-on-shore.jpg - copy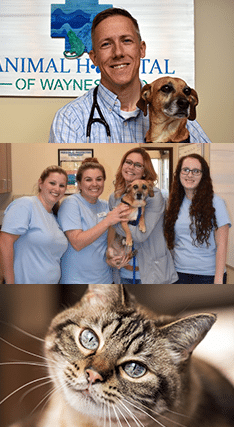 Veterinarians Helping You Give Your Pets
the Life They Deserve in Waynesboro, VA
How do you repay your pets for their unconditional love and loyalty? At Animal Hospital of Waynesboro, we think keeping them healthy and happy is a good start. As fellow animal lovers and pet parents, we know that your four-legged family members deserve the world. That's why we offer an experience that combines outstanding customer service with the highest quality medical care. Our veterinarians and team are fully invested in your pet's health—and your confidence.

An Animal Hospital Where Compassion Meets Excellence
We began serving Waynesboro and its neighboring communities in 1983. In 1991, we became an AAHA-accredited practice and have remained so ever since. "Good enough" is not in our vocabulary; our vets and staff attend over 200 hours of continuing education each year to continue improving our animal hospital at every level. This allows us to provide considerable value to you and your pets, and be a place you can trust with their most important needs.

AHW is wonderful. The vets and staff are friendly and professional. The care our dogs receive is the best
we've ever had. We wouldn't take them anywhere else. Thank you to everyone at AHW for all that you
do!
- Martha
This was the pups first visit to the clinic. They came highly recommended and didn't disappoint! The Dr was great and the tech took the two under her wing and showed them off to staff and others and even gave them a complimentary nail trim! I am really looking forward to becoming a long term client! Excellent!
- Tammi
We are continually impressed with the level of care given to our pets. Any issue is addressed, every question is answered and we couldn't be happier with Dr. Reinhard and the support staff as well.
- Stefanie 
Great job as always! Dr. Lorenz, the receptionists, and the technicians are very helpful, caring, and friendly. Our senior pup, Abby, had some health issues this year, and she received the best care from Dr. Lorenz and his staff. Thank you for your excellent service!
- Barbara 
We have been a client for over 20 years and would not trust another veterinarian to take care of our pets. The team is the very best!
- Lianne 
Dr. Weeks has been absolutely amazing with our dog. The care she gave him went way beyond what I expected. I was surprised at the fact that she was the one to call and keep us informed about everything going on. I've never experienced that at any other vet. I have to say the cost of everything was very fair in my opinion. We would like to thank Dr. Weeks and the Animal Hospital of Waynesboro for everything.
- Troy 
Best service and the most friendly people! Our doctor was awesome and our boy is happy and healthy! 
- Jada 
Everyone from the front desk to the vet technicians to the doctor were amazing! We love this practice and appreciate Dr. Lorenz and all the care he has given all our animals, past and present!!
- Mark 
Everything is so well coordinated from appointment reminders to check-in, to efficient and welcoming vet tech interaction, to expert and friendly vet consult, to bloodwork, to check out. Seamless. Just incredible considering relentless pandemic issues and weather. The folks at AHW really put their whole hearts into genuinely caring for pets and working as a highly coordinated team. Wow!
- Kathryn 
Your team is great! So glad we have you in town.
- Mark 
Great visit, as always! Super efficient front desk staff, always so friendly…one of the reasons I love this animal hospital! Dr. Ward was excellent, I really enjoyed her thorough explanation of what was going on with my dog and her bedside manner. I left feeling calm and prepared!
- Victoria 
Y'all are just the best! Your whole team is friendly, courteous, and helpful. Pros and cons are explained about possible treatments. Very pleased!
-Nancy 
Everyone at AHW is helpful and knowledgeable. I always feel my fur baby is getting the best care possible!
- Brenda 
Dr. Fulton and the whole staff are wonderful!
- Marilyn 
Good health takes maintenance, which we can provide at your pet's yearly checkup. This includes vaccinations, parasite prevention, and a complete physical exam.

The state of your pet's teeth reflects their current state of health. We offer complete dental care to prevent oral infections and diseases from affecting your pet's life.

Surgery plays a role in the prevention and treatment of disease, and other conditions. We take every step necessary to ensure your pet's safety during and after their procedure.

Offering a Full Set of Veterinary Services
To provide for your pet to the fullest extent, we offer a wide range of services, including: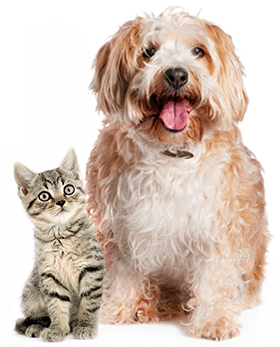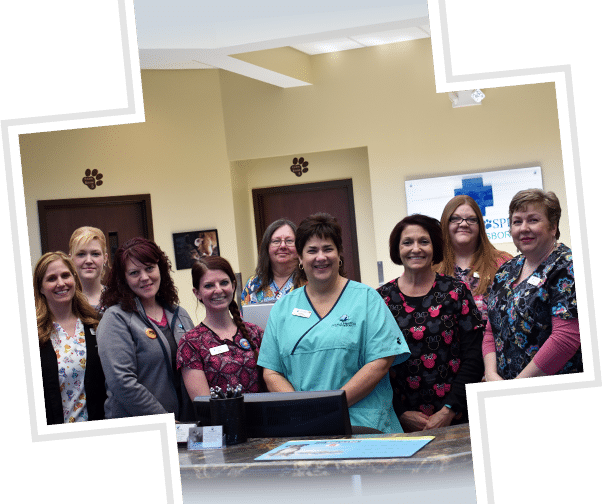 At Animal Hospital of Waynesboro, we love helping people by helping their pets. Our animal hospital is equipped to provide for a wide variety of situations, and we want to help you with any pet-related concerns you have. Request an appointment or call us at (540) 943-3081 to find out more!